Mark your calendar for events sure to generate fun with fellow Pantry supporters!
Come to the Table
Sunday, September 16, 2018 from 3 to 6 p.m.
Guests are invited to step into a magical garden in north Laguna for Come to the Table.
The Pantry and its longtime volunteers Sharon and Roger McErlane invite guests to spend an afternoon in the lovingly tended garden of the couple's gracious Dutch Colonial-style home. Enjoy heavy hors-d'oeuvres, wine, beer and a signature cocktail. This fun, casual event will launch the Laguna Food Pantry's 25-year anniversary celebration.
Purchase tickets here.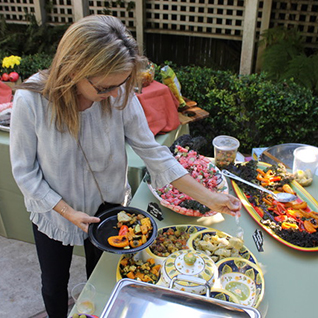 PantryPalooza
Friday, February 1, 2019 from 5 to 7 p.m.
We will hold our annual high-spirited happy hour dance party, PantryPalooza: Groundhog Eve Edition on Friday, Feb. 1, 2019 at Skyloft. Stay tuned for details!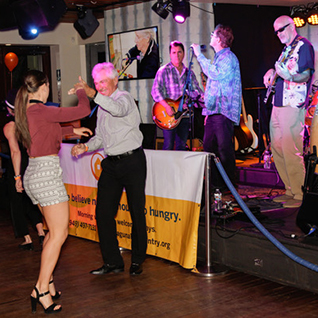 We love our community!
The Penguin Café, a local family-owned institution known for its breakfast, lunch, and delicious pies generously donated a percentage of its total sales to the Laguna Food Pantry and collected food and funds for us. We're so grateful to Sabrina and her team!